Can One Mural Tell the Story of A Whole City?
For

This We Believe: Living in the Presence of History

, artists Eric Okdeh, Michelle Angela Ortiz, and Kien Nguyen composed a montage that honors the spectrum of what makes Philadelphia

Philadelphia.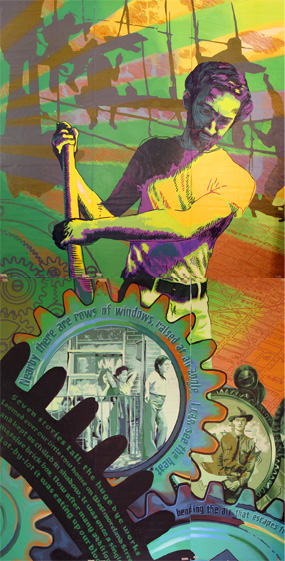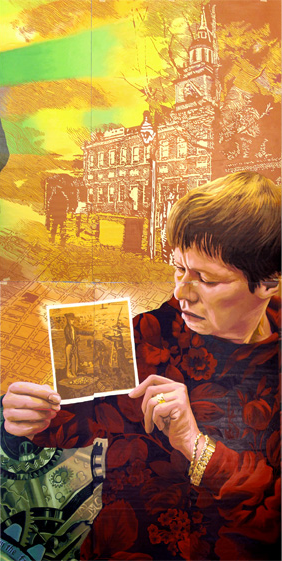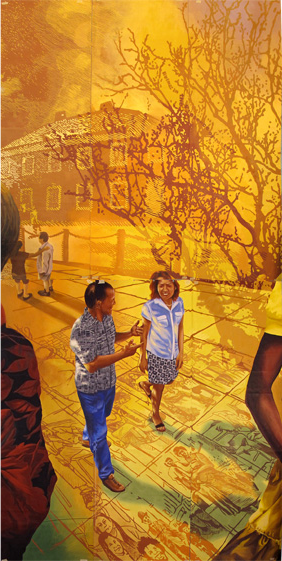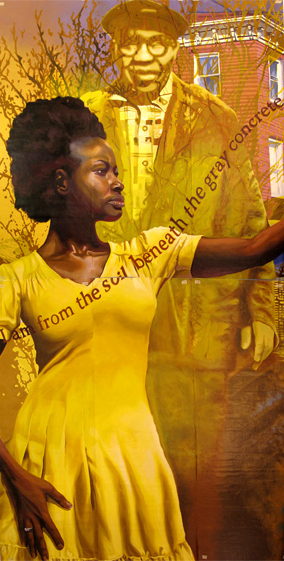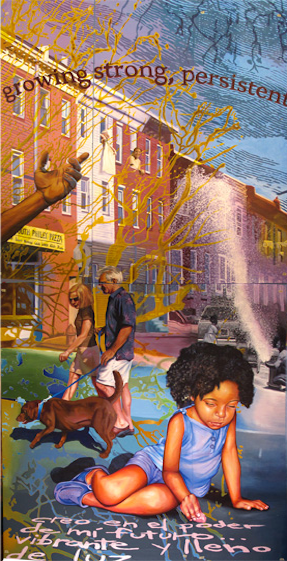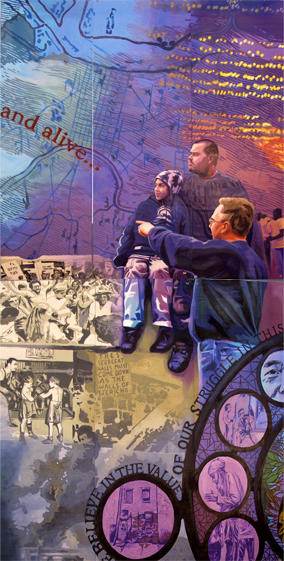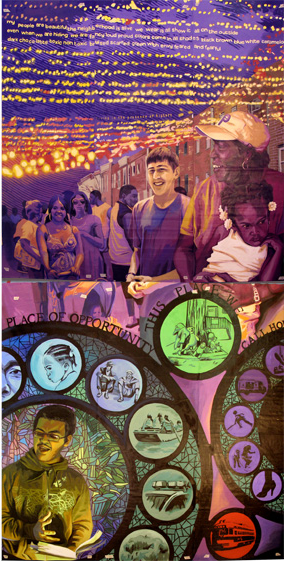 This We Believe: Living in the Presence of History. Eric Okdeh, Michelle Angela Ortiz, Kien Nguyen (2008-2009). This We Believe was created in celebration of Mural Arts Philadelphia's 25th anniversary and was painted by over 500 Philadelphians. 29'x105'. (Assistants: Briana Dawkins, Michael Gamble, Andrea Pitt.)
How does the mural resist a narrow view of Philadelphia?
It's hard to reflect Philadelphia in one artwork without reducing the complicated, diverse city into a single story or experience.
The imagery is based on portraits of contemporary Philadelphians, historical photographs, maps, poetry, architectural features from rowhouses, churches, government buildings.
From photorealistic portraits to abstracted silhouettes and fields of color, the mural offers multiple ways of depicting Philadelphia and its people.
Soon after it was completed, This We Believe was temporarily installed in places where people from different parts of the city might cross paths. It was designed so that the panels could eventually be separated, with each one installed in a different neighborhood.
Scenes that layer past and present capture a range of people, places, and activities.
The mural tells many stories across seven large panels that can be displayed together or separately.