Digital Campaigns & Experiences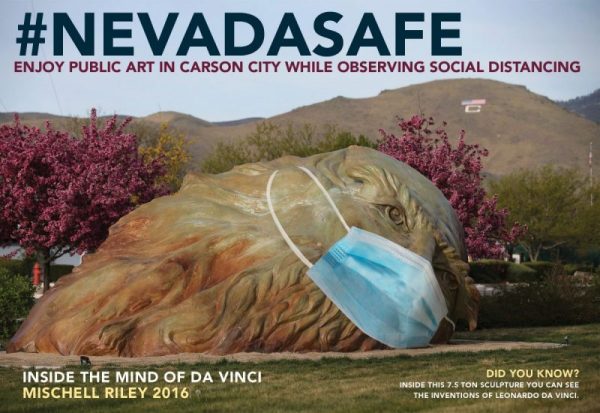 Carson City, Nevada, Carson City Government, Carson City Health and Human Services, and the Carson City Department of Arts + Culture launch the #NevadaSafe campaign.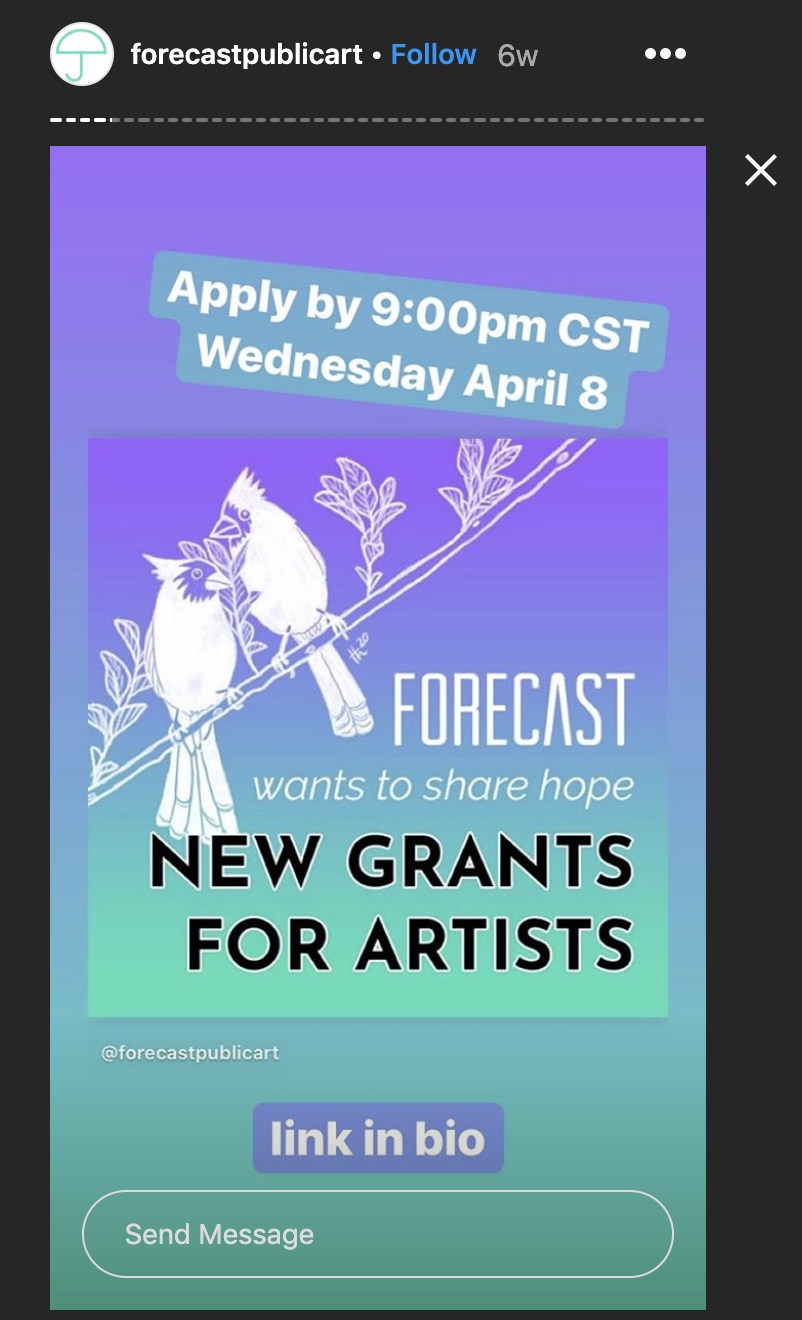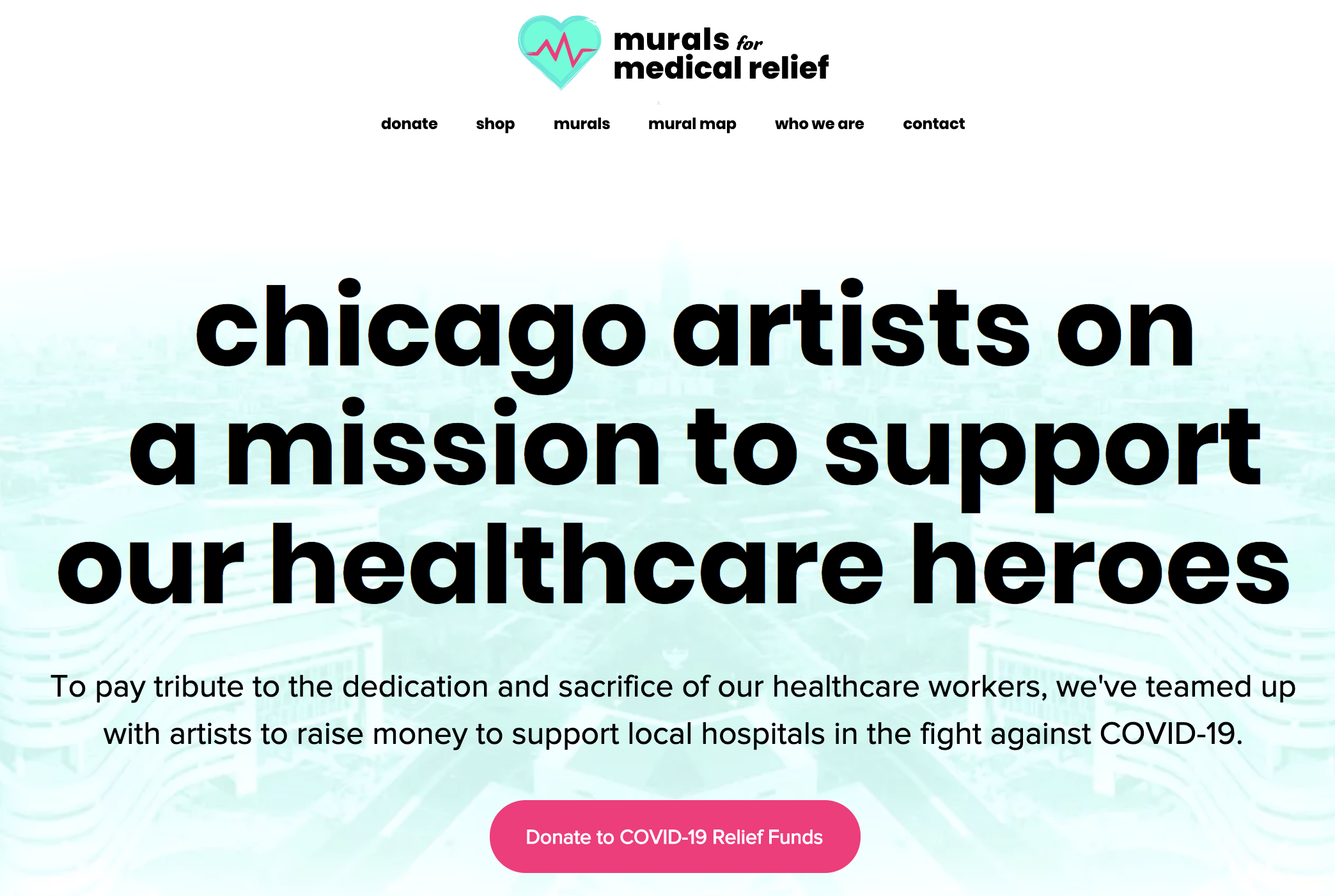 Throughout May, a series of murals will be painted by local Chicago artists who are dedicating their time and talents to create uplifting murals inspired by, and with gratitude for, our healthcare workers. Each mural aims to encourage others to give back. You can help too! All funds raised will go to local Chicago hospitals' COVID-19 Relief Funds, such as Cook County Health, Northwestern Memorial and Rush University Medical Center.
Articles & Topical Commentary
Lilly Smith,
To lift spirits, Berliners turn their balconies into art exhibits
, 4/15/20, Fast Company.
Ted Loos,
Keep Calm and Draw Together,
4/20/20, New York Times.
Pamela Polston,
The Mask Is the Message on a Barre Sculpture
, 5/8/2020, Seven Days Vermont.
Charu Suri,
Street Art Confronts the Pandemic
, 5/1/2020, New York Times.
Christopher Knight,
Commentary: U.S. should build a memorial 'plague column' for COVID-19, but where? Hint: Trump
, 5/5/2020, L.A. Times.
Conrad Benner,
Philly Sculptor Installs Temporary Rainbow Monument in Fairmount Park
, 5/8/2020, StreetsDept.com.
Sarah Cascone,
An Artist Is Transforming the Parking Lot of the Queens Museum Into a Tribute to Health Care Workers 'So Big It Can Be Seen by Satellite'
, 5/28/2020, Artnet.com.
Ashleigh Kane,
Carrie Mae Weems' new public art project is a COVID PSA for POC communities
, 6/15/2020, Dazed.
Andrea Lopez-Villafana,
San Diego seeks public art for parks, will pay local artists affected by pandemic
7/10/2020, San Diego Tribune.
Margo Vansynghel,
Saving Seattle's pandemic and protest murals
, 7/8/2020, Crosscut.
Maximilíano Durón,
Artists Respond to Coronavirus Pandemic, Ongoing Protests in Massive Outdoor Exhibition Across New York City
, 6/29/2020, ArtNews.
Victoria L. Valentine.
On View: '50 Artists: Art on the Grid,' a Citywide Public Art Exhibition in New York
, 7/5/2020, CultureType.
Mary Jordan.
Public art offers hope for recovery
. 6/22/20, Arkansas Democrat Gazette.